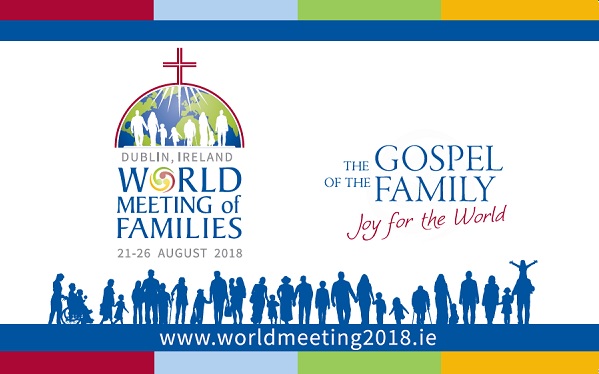 WMOF 2018 official website
http://www.worldmeeting2018.ie
Welcome to the official website of World Meeting of Families 2018. We are currently working on a new multilingual and more comprehensive website which will be launched shortly. We are looking for volunteers to assist us in translating to various languages. If you would like to volunteer please email info@worldmeeting2018.ie Thank you! 
The World Meeting of Families comes to Dublin
The WMOF is organised by a host diocese chosen by the Pope. For 2018, Pope Francis chose the Archdiocese of Dublin, in Ireland. To fulfil this task, the Archdiocese of Dublin has appointed a team to work with the families, young people, women and men, clergy, religious and others from all over Ireland who will be involved in the planning of the event. Father Timothy Bartlett has been appointed as Secretary General and Anne Griffin as General Manager for WMOF2018.
A Papal Visit?

It is too early to know if Pope Francis will attend WMOF2018 in Ireland. What we do know is that he has said he would like to be with us.
His programme is normally announced just a few months prior to any event. Such a visit by Pope Francis would bring great joy to Irish Catholics and others, but the final decision will depend on many factors.
An A4 information sheet is available for download here